WE want you to leave happy, it's that simple.
Save time and money when you sign up for a membership. 
If you're not 100% satisfied with your wash, go through again. FREE!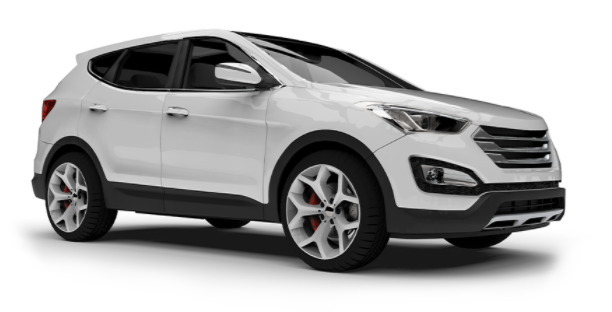 CHOOSE YOUR PLAN
Save time and money when you sign up.
Unlimited Washes starting at $22/MO
SAVE TIME. SAVE MONEY . VALID AT ANY LOCATION
UNLIMITED MONTHLY PLANS
We offer free vacuums with every wash at all of our locations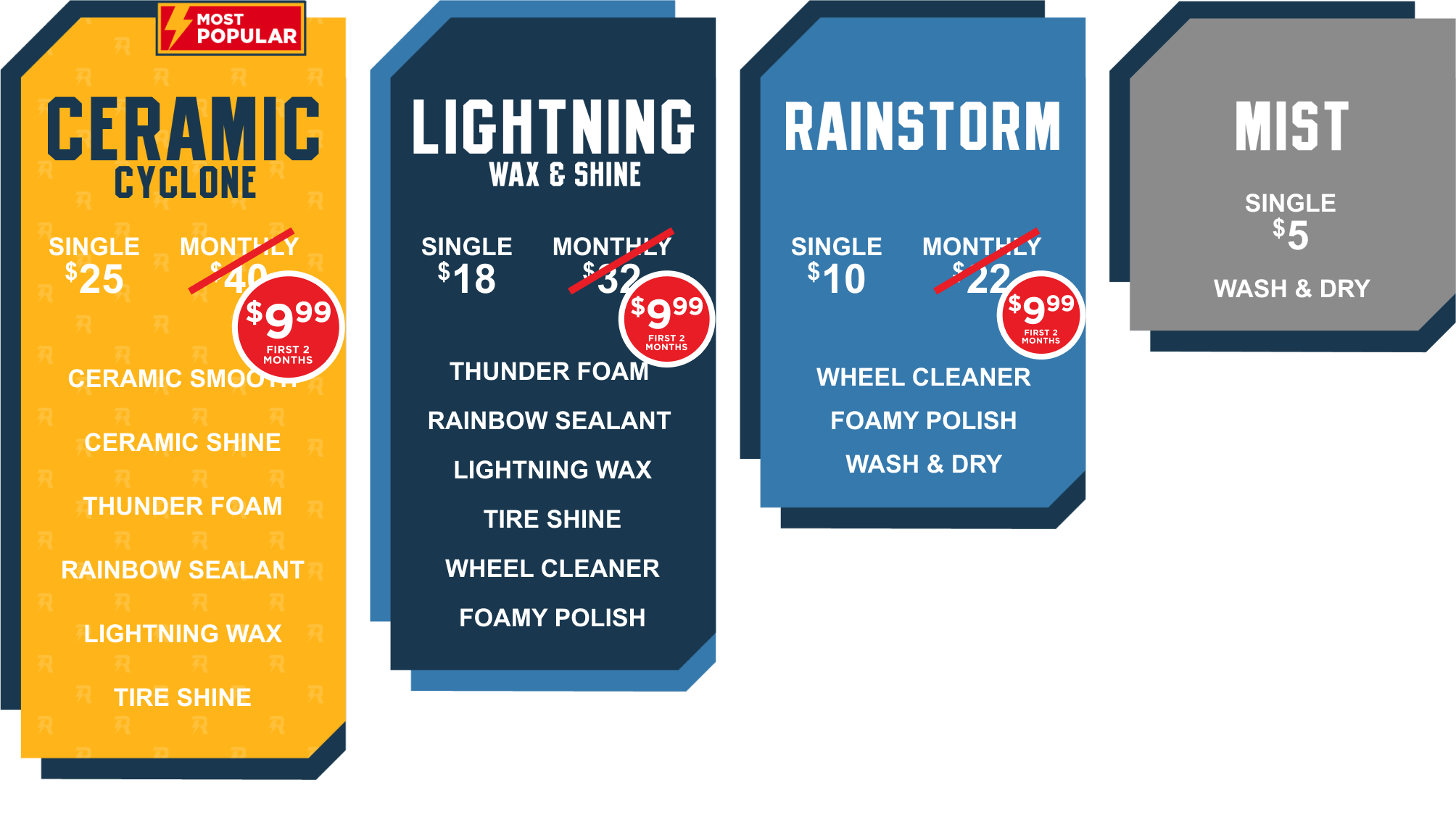 Can I change plans later on?
Can I update my credit card information online?
Yes, this can be done on our Customer Portal.
You will need your membership number and the last four digits of your credit card on file.
Are vacuums free?
Vacuums are free with any wash purchased.
What is in a membership?
A sticker that goes into your windshield for our monthly wash plans.
It allows you access to all of our wash locations, allows you one wash a day and gets you in and out in under three minutes.
It works just like magic and we like to keep it that way!
How much does a membership cost?
Membership pricing is based on region.
To find pricing for your area, select your location in the locations section of our website.
Commercial Fleet Program
At Rainstorm Car Wash®, we know how important a clean vehicle is to your business so we designed a fleet wash program that's flexible, easy to manage and control while ultimately providing a great wash for your company fleet.
KEEPS YOUR CAR LOOKING GREAT
"Wash your car everyday with a reasonably price membership. It keeps your car looking great and keeps the elements off."
ALWAYS WELL MAINTAINED
"Love this carwash, always well maintained. You get alot for your money if you get the monthly pass."
NICE AND CLEAN
"My car always comes out looking nice and clean! I like that there are washcloths to use afterwards so I can wipe down the car and get to any hard to reach areas. I also like that there are vacuums to use as well! I would recommend!"